PRODUCTION
Winson Group International Limited
SINCE 1977
AMS-Agile Manufacturing Solution
AMS - Combining the order information, intelligent equipment and logistic system, we then make use of the big data to analyse each order to generate the most efficient plan; facilitated by our material, logistic and intelligent equipment for a speedy delivery to the customers.
The distinguishing features are:
1.Fullfilling small orders with great flexibility
2.High automation giving high efficiency with the least manpower
3.Minimal WIP
4.High productivity and stable quality
5.Flexible operations in style changes
lean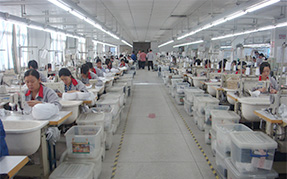 Our Lean is not within the manufacturing workshop, but throughout the organization. It is a culture that we are having to continuously work on our efficiency in all areas with sustainability.
turbo
We are able to turn out a repeat style or a fashion style in a short time with partnership materials suppliers commitment. Customers are able to make a quick response to the market demand and the suppliers are able to maintain the production line consistently running.
exclusivity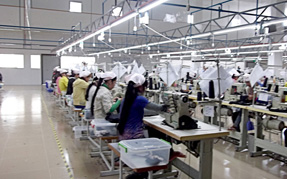 We have various exclusive production floors for our strategic customers to keep the confidentiality and the efficiency. We work as a team for production planning, continuous improvement on all technical areas.